Lighthouse Adventures 2017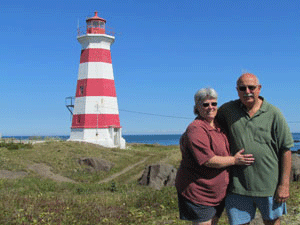 We drove counter clockwise around along the coast of Nova Scotia, beginning with the Bay of Fundy. For the trip we got great shots of the lighthouses compared to 17 years ago. Week one of our trip was planned in detail but the last two weeks weren't. For several lights off shore we were able to find good mainland viewing spots. Next time we hope to come back with our IN friends and their boat. Had a blast seeing 18 new lights and 105 repeats. We drove 4,679 miles. We've now photographed 1,589 lighthouses.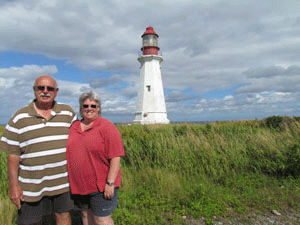 All photos contained in this site, © Copyright 1997- by The Lighthouse Hunters - Christine & Tom Cardaci.
Images and text may not be used from this website without written permission. Contact Us for more information.

Hosted By